Outdoor Series 3R Filterfans®
Outdoor Weather Ready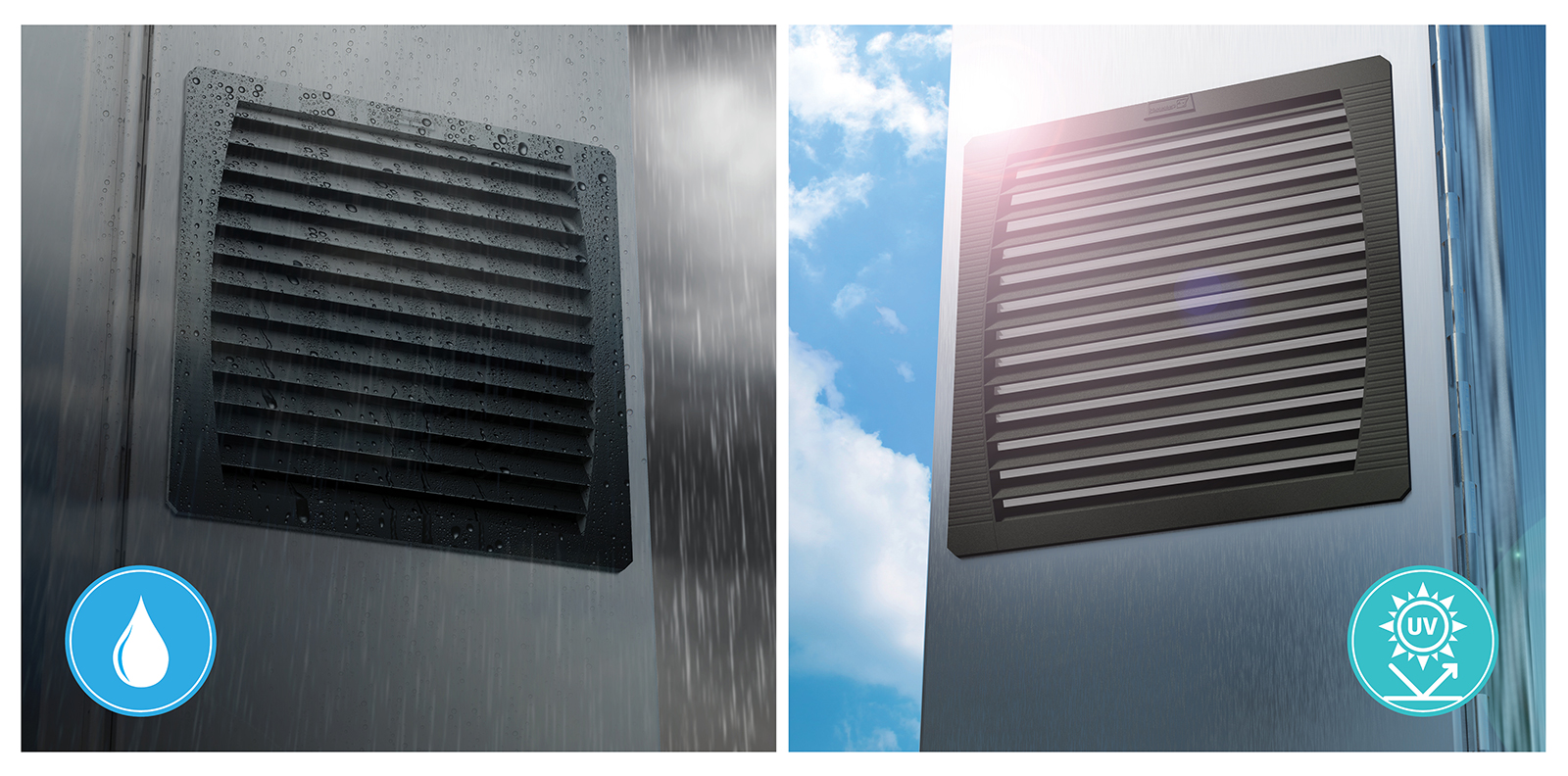 For over 60 years Pfannenberg has been protecting electrical enclosures from heat damage and ingress of liquid and solid objects.
For indoor applications our Filterfan® protects against water and dust (NEMA 12/IP55). For extreme applications (NEMA 4/4X) the addtion of a rainhood provides weatherproof protection.
The Pfannenberg Outdoor Rated Filterfan® (NEMA 3R) is designed for outdoor weather where resistance against falling rain, snow, and UV degradation is important to ensure operation of apparatus inside enclosure.
The use of a Outdoor Rated Filterfan® also eliminates the component and labor cost, and the patented tool-free installation reduces up front investment.
Ideal Applications:
• Pump panels for irrigation, water/waste water
• Lighting control box for traffic, field/stadiums
• Outdoor communication (IT) structures
• Energy storage and charging systems
• Transportation systems – Bridges, Highways, Tolls, Rail