Do you know how much you are really spending on your Enclosure Cooling?
Liquid-Cooling is especially well adapted to hot, dirty environments where it provides a method of removing the heat not only from the machines but also from the factory itself. It is also a great solution when energy saving is mandated in your plant.
This infographic is a great reference to help you to understand the benefits of using a Closed-Loop Liquid Cooling system for Industrial Process & Electronics.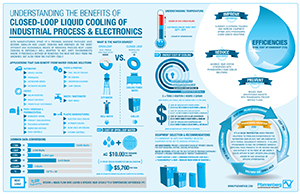 Download you free copy now!