Pfannenberg, the first Global Manufacturer to offer UL Listed Filterfans – Worldwide
TRUST IN THE ORIGINAL
Our invention of the Filterfan® in 1958 was a milestone in the area of industrial thermal management. Today Pfannenberg provides a wide range of different solutions for industrial thermal management and is thus one of the few specialists that can provide the appropriate devices for virtually all industrial thermal management requirements – worldwide.
---


With the UL Listed Certification Pfannenberg is the only global manufacturer who offers to its customers a certified robust product, dedicated to harsh environmental requirements, without further protection –  worldwide.
---
Easy Integration
UL Listed Filterfans® meet the demand of Pfannenberg global customers by helping them save time, efforts and money when their application needs to be UL approved.
Pfannenberg's unique Filterfans® also feature an innovative "Click & Fit" mechanism with a patented 4-corner fastening system enabling safe and quick, tool-free installation allowing the filter medium to be replaced in seconds.
All in all, our Filterfans® 4.0™ contain 11 well-thought out patent protected features.
Recognized Quality
Being UL Listed proves that Pfannenberg Filterfans® follow industry standards and national safety standards. Pfannenberg Filterfans® are made from high quality, durable ABS plastic that stands up to shock, vibration and wide temperature ranges found in the industrial environment.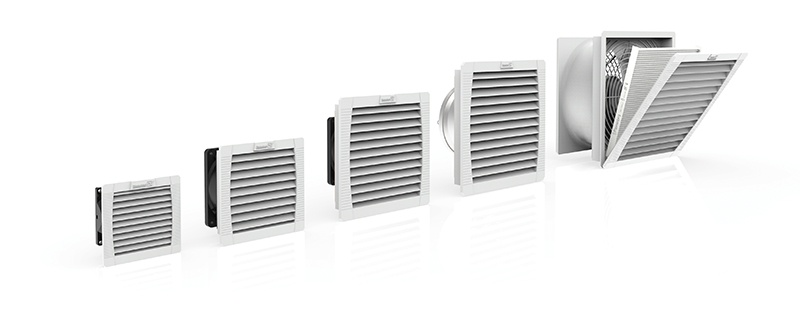 In addition to UL certification, Pfannenberg Filterfans® carry an out-of-the-box IP55, NEMA Type 12 system of protection. Optional Filterfan® models include an EMC and UV resistant designs.
Performance, Installation & Maintenance – YOUR ADVANTAGE
Pfannenberg Filterfans® offer an enormous degree of service, mounting and maintenance-friendliness due to:
Industry Standard integrations: Filterfans® can be seamlessly integrated into industry standard enclosure cut-outs.
Reduced Installation Costs: The patented 4-corner fastening system allows a tool-free installation in seconds and guarantees a secure hold.
Easy Maintenance: The design cover's fastening system with grill supporting hinge requires only a single hand to replace the filter mat in seconds.
Optimized airflow: Airflow optimized fins and rotor blades guarantee maximum airflow with minimal energy consumption using high performance louvers and more surface area on fluted filter mats.
Extended Lifetime: With our fluted filter mats, Filterfans® reach NEMA Type 12 protection. Additionally, the fluted mats extend service life by 300% requiring less frequent replacements.
Additional Accessories: Filterfans® can be used with thermostats to reduce energy & maintenance costs. NEMA TYPE 3R/4/4x and IPx6 Rainhoods (see below) are also available in steel and stainless steel for outdoor and wash down applications.
>> Click here for more information about our Filterfan® range
---
Industry First UL Listed Rainhood Solution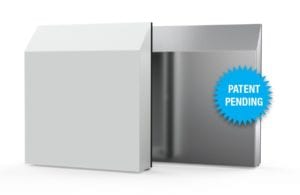 Pfannenberg Rainhoods (Patent Pending) feature a robust design rated to NEMA TYPE 3R/4/4x and IPx6 when used with Pfannenberg Filterfans®.
Options include painted galvanized steel, stainless steel and FDA compliant food and beverage grade versions.
NEW Sanitary Rainhood: In addition to our standard painted and stainless steel designs, Pfannenberg also offers a specialty 4X stainless steel rainhood to meet the FDA compatible requirements found in Food & Beverage Manufacturing Facilities.
---
With the UL Listed certification, Pfannenberg proves once again that The Original Filterfan is the best choice to guarantee trusted Thermal Management, for all applications, worldwide.
Topics: Filterfans, Company News & Annoucements
https://www.pfannenbergusa.com/wp-content/uploads/2017/11/Filterfan_Thumbnail.jpg
120
115
Marine Vienney
/wp-content/uploads/2015/11/logo_retina1.png
Marine Vienney
2017-07-19 02:25:57
2019-01-14 11:30:20
Pfannenberg, the first Global Manufacturer to offer UL Listed Filterfans – Worldwide