DTS Cooling Units
For Harsh Environments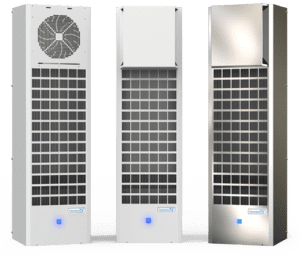 For micro data centers or for edge computing in harsh environments involving high temperatures, wash-down requirements, heavy particles or the presence of chemicals capable of damaging components, DTS Cooling Units are the perfect solution.
Offered in NEMA Type 12/3R/4/4X 304 stainless steel, the DTS Cooling Unit utilizes an internal heater which eliminates the need for a drain line, and is coated with special polish to repel contaminants, will seal out the ambient air, and cool and re-circulate clean, cool air.
The DTS Cooling Units closed loop design isolates the external ambient air from the internally conditioned air eliminating the risk of contaminants entering the cabinet. The hermetically sealed compressor guarantees 100% cooling capacity efficiency. The absence of any refrigerant fill valves eliminates leak paths.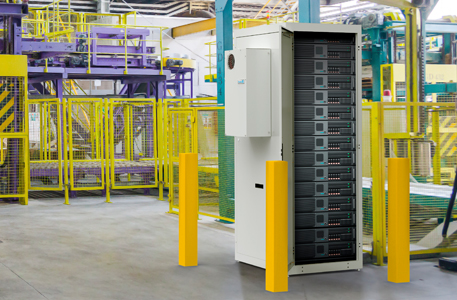 Ideal for micro data centers or edge computing enclosures where:
Hot and Clean or Hot and Dirty conditions (32° to 140 °F)
NEMA Type 12/3R/4/4X
Wash down requirements
Component-damaging chemicals
Sample Industry Applications:
Point of sale operations
Warehouses
Logistics operations
Datawind Filterfans®
When space is at a premium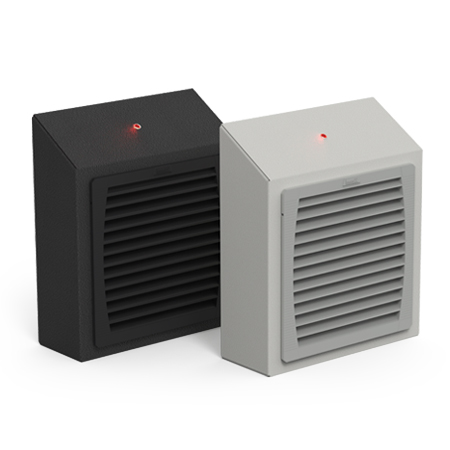 Edge computing brings valuable benefits as IT applications and equipment are moved directly to the factory floor. However, as IT cabinets move closer to machines, there are unique requirements for electronics cooling. Many enclosures, especially in IT environments or in manufacturing floor IT installations, are built without room for cooling technology to protrude into them.
Pfannenberg's industry-leading Datawind Filterfan® has a zero-protrusion design, and allows for the same unmatched enclosure cooling in these unique cases space restrictions are a significant concern.
The Datawind Filterfan® has a unique external mounting system, perfectly designed for IT racks, and enables more storage racks to fit into the cabinet, all while providing the same mission-critical cooling function. An LED indicator light will warn when the temperature exceeds the desired temperature inside the cabinet, or of a fan malfunction or clogged filter. What's more, the 30° sloped top design avoids dust collection and improves overall safety.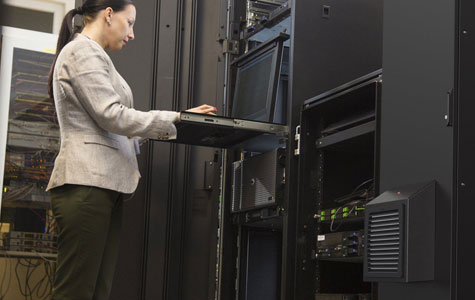 Ideal for for edge computing or small data centers in plants where:
Cool, clean conditions (-40° to 131°F)
NEMA Type 12/IP55
Areas exposed to heavy spray
Small IT cabinets
Sample Industry Applications:
Commercial retail data system operations
Facility management data systems
Unified store management applications
PWS Air/Water Heat Exchangers
For the Most Challenging Conditions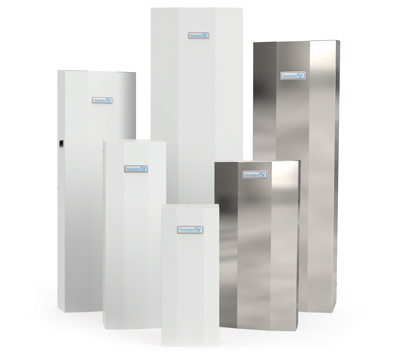 PWS Air/Water Heat exchangers are widely deployed to protect variable frequency drives, which are some of the most important pieces of equipment in manufacturing for various processing applications, and are often housed in industrial data enclosures on the factory floor for edge computing or in micro data centers.
PWS Air/Water Heat Exchangers remove a considerable amount of heat while isolating sensitive electronics from a corrosive atmosphere outside of the enclosure.
If a water source is not available on site, facilities can combine PWS Air/Water Heat Exchangers with Pfannenberg Packaged Chillers for an efficient closed cooling solution. Paired with a Chiller, the PWS Air/Water Heat Exchanger provides a total cooling solution that manages process and/or controls enclosure heat gain and effectively removes it from the processing area.
Single source responsibility for the complete system ensures properly matched components that are engineered to work together – and to provide a custom fit for distributed network enclosures in edge computing.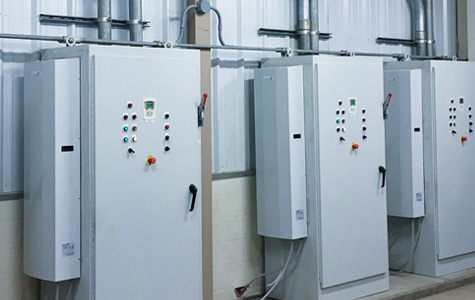 Ideal for edge computing enclosures where:
Hot, Dirty and Oily environments (Up to 110 °F)
NEMA Type 12/3R/4/4x
Heavy particulate
Conductive or static electricity
Flammable, vibrations
Energy conscious
Sample Industry Equipment Applications:
Automotive: AR/VR equipment
Metal: Precision monitoring and control
Related articles:
Chillers for Industrial Automation and 3D Printing Applications
PKS Air/Air Heat Exchangers
For the Harshest Environments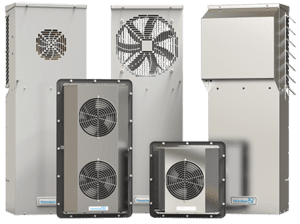 For distributed network enclosures in edge computing, one of the best technologies to use when there is a temperature difference between the internal target temperature and the surrounding temperature (∆T≥10°C) is air to air technology. An air/air heat exchanger removes heat from inside of the enclosure to the cooler environment using the least amount of energy while still providing a closed loop ingress protection.
For edge computing, we offer the PKS Air/Air Heat Exchanger with side mount, which can be mounted on the side of any standalone enclosure on the factory floor, and will protect all electronics that don't require a remote cooling source.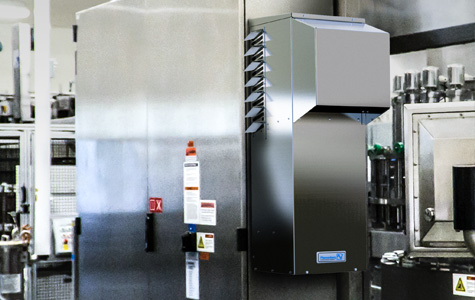 Ideal for edge computing enclosures where:
Cool, dirty conditions (-13° to 131°F)
NEMA Type 12/3R/4/4X
Temperature controlled environment
Need to reduce heat condensation
Protection against corrosion and contamination
Energy conscious
Sample Applications:
Condition-based monitoring
Predictive and preventative maintenance
Stack Lights, Signaling and Alarms
For Areas where Employee and Public Safety is Critical
In many plants, there is a clear lack of signaling and alarms leading to potential safety issues. In others, signaling confusion occurs when the same signaling is used for different issues. For micro data centers, our signaling notifications and alarms are sized and rugged enough to be included in your smaller networking enclosures.
For example, our NEMA type 4/4X and IP 66 rated PATROL & PYRA® Visual and Audible Signaling Devices are designed for extreme temperatures and withstand exposure to dust, liquids, water spray, and corrosives. These are the safest solutions to provide notifications and alarms if there were an issue with the electronics in a micro data center.
With robust flashing sounders offering more than eighty tones, our signaling solutions provide widespread coverage through each alarm, significantly reducing the number of signaling devices needed, resulting in an application that not only ensures industrial safety, but is economical as well.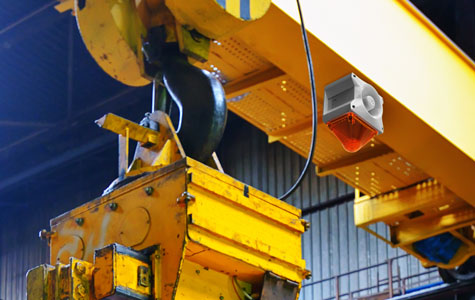 Ideal for micro data center enclosures where:
Machine alarming, indications, or warning required
Ruggedized, robustness required due to humidity
Flammable materials present
Sample Industry Applications:
Point of sale operations
Warehouses
Logistics operations