Using Chillers to Help Make Pasta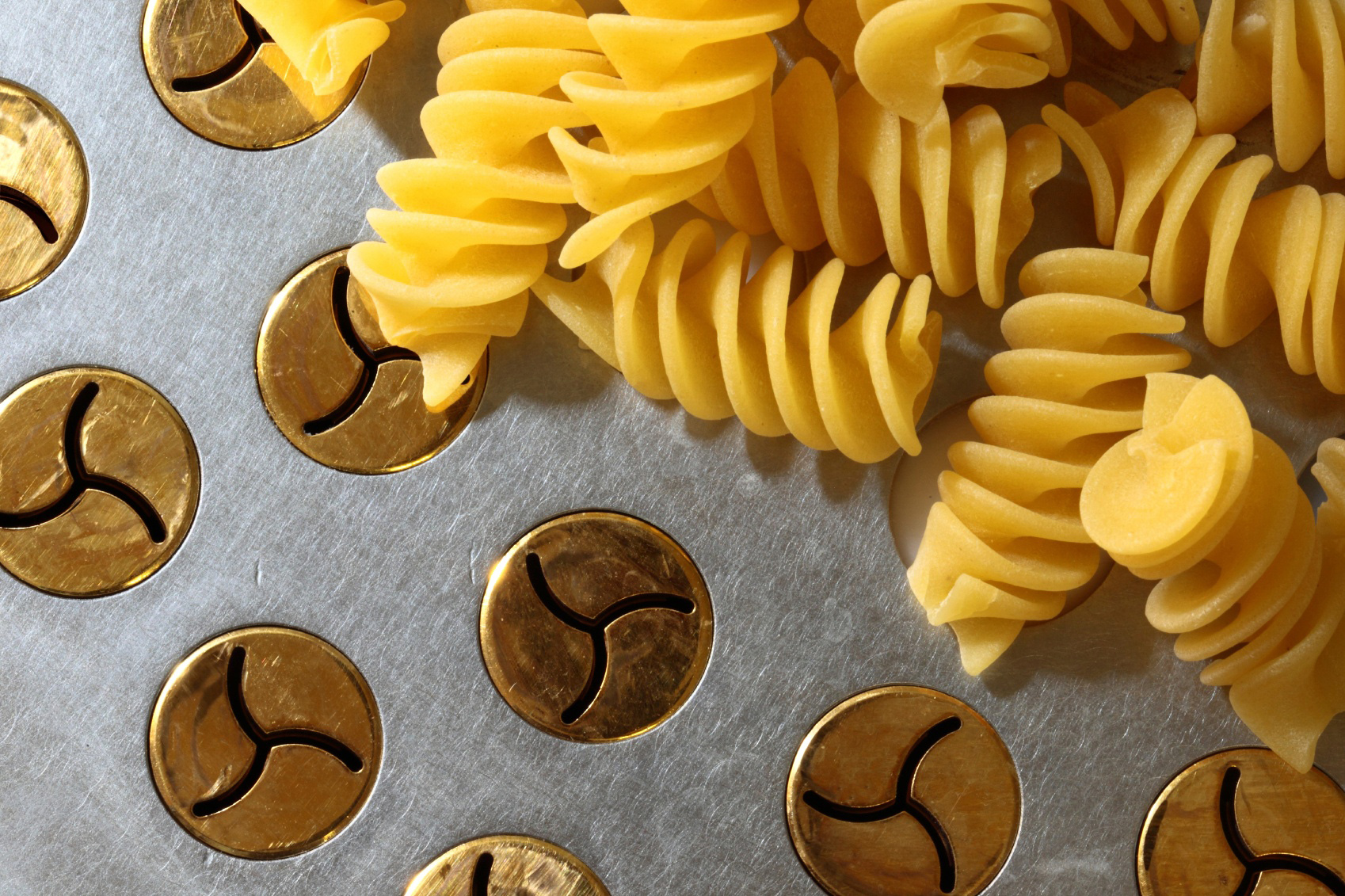 ---
Pasta is a noodle that is made from water and flour (eggs and other ingredients can be added for various flavors) – it has a simple composition, but the process requires a lot of love and patience. Pasta is classified under two broad categories: dried and fresh – from there it is classified by various shapes, sizes, flavors and ingredients.
In the United States, there has been an increase in buying trends for ready-made meals and easy to prepare foods. Dried pasta falls under both categories, but also has a strong nutritional composition – containing various vitamins and nutrients. Pasta takes many different shapes and sizes. Making dried pasta is a delicate process, it can easily tear and get ruined.  Ingredients are first mixed, extruded and dried, then taken to be packaged and shipped – all important steps into delivering a sought-after product.
An important manufacturing step in the dried pasta making process is the use of an extruder.Pfannenbergs' packaged chillers are an ideal solution for the temperature regulation in this process. At the extrusion phase the pasta is given it's distinct shape and size. This is the step in the process that classifies the pasta style, from angel hair and bow tie to lasagna and spaghetti.  Depending on the type of pasta that is desired, the dough is either pushed through dies or rolled out and cut.  Many types of dried pasta are commercially reproduced through this extrusion process.
The extrusion machine can mass produce large amounts of pasta to be dried. As the pasta enters the extruder it is approximately 95 °F (35 °C). As the pasta is pressed through the extruder there is an increase in the product temperature due to the friction of the pasta being forced out. A chiller is used to cool the water jacket built within the extruder to maintain an ideal exit temperature of 115 °F (45 °C). Anything warmer than this leads to a different consistency and risk of damage to the product.
Our Pfannenberg CC chiller series are used for this extrusion process globally. It's compact design, ease of use and durability allows for integration within the OEM equipment.
We would all love to make our own fresh pasta at home, but with today's busy lifestyle having a box of dried pasta in your cupboard is a staple for a quick meal.  Next time you cook your pasta in a pot of hot boiling water, remember its the cooling needed in the process to help make this delicious meal possible.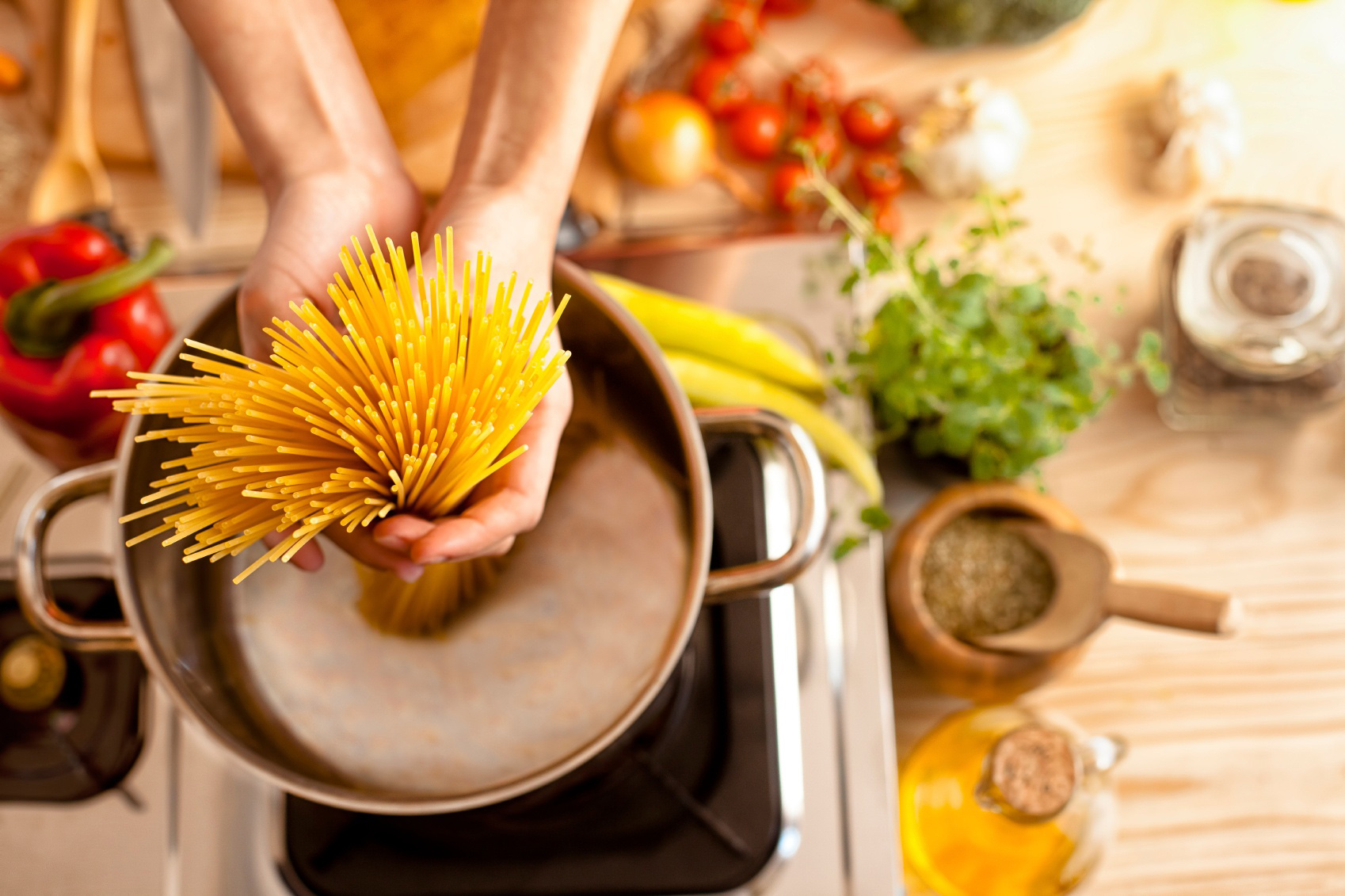 ---
Click here to learn more about Pfannenberg's CC series chillers.
---
Be sure to follow our NEW Food and Beverage LinkedIn Showcase Page!
---
Topics: Packaged Chillers, Food & Beverage, Chillers
https://www.pfannenbergusa.com/wp-content/uploads/2016/03/Pasta_Extruder.jpg
1131
1698
Marine Vienney
/wp-content/uploads/2015/11/logo_retina1.png
Marine Vienney
2016-03-29 10:37:28
2017-11-27 20:19:37
Using Chillers to Help Make Pasta