Pfannenberg's Vision of Industry 4.0 and How to Implement it Successfully
"Invest in talent – like they do in the Sporting Industry"
Digitization offers new opportunities in almost all business areas and companies have to use this advantage to enable transformation – digital transformation. To do so, It is sometimes necessary to restructure the business models.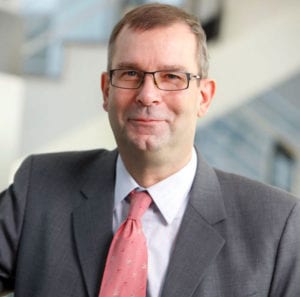 Andreas Pfannenberg who was named Hamburg's family entrepreneur of the year in 2015 for its consistent focus on the continuous development of its company through innovative solutions, was interviewed by T-Systems MMS to explain Pfannenberg's vision of digital transformation and how it is implemented in the company.
Interview by André Weiss. T-Systems Multimedia Solutions GMBH
---
Mr. Pfannenberg, there are cars that drive themselves and robots set to remove any form of human intervention from production lines – industrial digitalization is driving every sector forward at the moment. For example, it will be the prominent theme at Hannover Messe, the world's most popular trade fair for manufacturing. However, there is a feeling that SMEs are still in hibernation where this subject is concerned – or is that the wrong impression?
Sadly, no.
… and why is that?
As I see it, many companies are taking an approach that has become particularly well tried and tested in industry: "We have time, we'll let the big boys tackle it first. They can develop a standard and then we'll follow on it." This approach has worked well with previous trends and flows, which makes their attitude slightly easier to understand.
It's understandable but risky too, isn't it?
Absolutely. The digital transformation of industry is very dynamic, no longer comparable to the industrial robots that we have seen in the past. So even SMEs should not delay and should start taking action. For example, we see in Hamburg our very active dialogue platform, Industry 4.0 (for which I am an ambassador) as a wake-up call. We want to shake people up and encourage them to think about new business models.
What else, apart from giving a wake-up call, can we say to these companies in terms of practical advice?
That along with the transformation, the moment has arrived in which to jettison other traditional processes. For example, if I decide to get a new digital business model ready for launching, then I should think about whether or not I want to put the effort in on my own. And if I don't want to, I should not hold back from cooperating with other organizations. It might be possible to work with companies in other sectors, or even with partner companies in the same sector. In short: it's time to put our cards on the table – some countries are already ahead of us in this respect.
And is it too difficult for many company managers to adopt this approach?
That is not the only problem. To be honest, I have to admit that this isn't always easy in our industry sectors. When I do a B2C deal then I can quickly create and develop new business as I see fit. But B2B business is a much more complex issue. One of the challenges is to recognize the real drivers. That's why input from start-ups and IT is significant as they provide many companies with valuable motivation for the future with their ability to think outside the box, to network and move away from the beaten track. Start-ups in particular often act as uncomfortable indicators of how we adhere to old patterns of thought.
So once this motivation is successfully taken on board, what happens next?
Let me give an answer to this in the form of a generally applicable formula – producing in a more technology-friendly way. When I present our digitalization initiative, I start by floating this proposition: "Progress is a good thing". You have no idea how often I see doubtful looks or at least hear a murmur go around the room. That's what I mean by beaten tracks. It is clear to me that we need to stop waiting and start doing. It's all the more important since we are moving rapidly towards an aging society which, by its nature, lacks fresh incentive. So the need for us to become industrial companies which welcome progress and digitalization is more urgent than ever.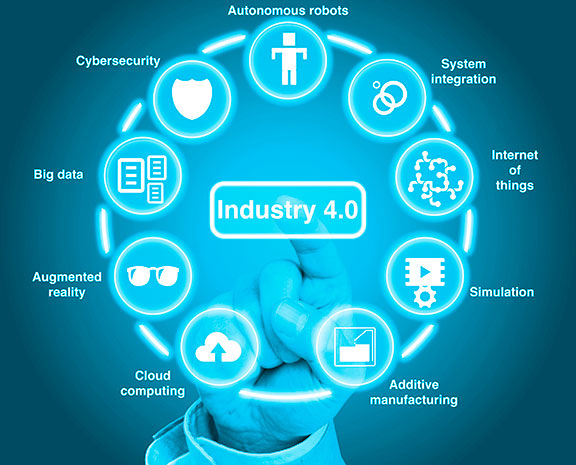 And what about you, how are you welcoming progress to Pfannenberg?
For example, by working in tandem with a university to automate our processes. We are analyzing our entire supply chain and talking to our customers, asking them what they will expect from us as their supplier in the future. On that basis we are developing case studies from their point of view – and their point of view only.
Any concrete results yet?
Absolutely. We make electronic technology for industries around the world; thermal management systems for electrical enclosures. As part of this, we have worked with Deutsche Telekom to develop a system which uses a GSM mobile communications interface to read operating data from climate control units and transfer the data to a secure cloud where the information can be analyzed. This allows us to track the status of climate control of the units anywhere in the world; which means, for example, that we can take early action if a unit looks like it is about to break down. Given the scenarios in which these units operate, this is a huge plus for the service we offer to our customers. It is also of benefit when used with preventative maintenance. Units can be serviced in advance if they need to be and not in a randomly fixed cycle which bears no relation to their real-time status. We would not have been able to get a massive project like that off the ground on our own – but it also has something to do with our corporate culture.
How so?
Clearly I need to set things in motion from the directors' floor with top-down development of new business models. But the need for them comes mostly from production. For me, as the head of the company, it is very important to be aware of any suggestions and ideas provided by staff members and to take it seriously. It means breaking through barriers. The separation between IT and production is obsolete. It's important that both departments pull together as one. IT is already much more closely involved now, than five or six years ago and that will increase in the Internet of Things (IoT) age. Furthermore, waiting is not an alternative; as an industrial company, we are in the same position as the sport or music industry…
Please explain this further?
Yes, we need to be brave enough to spend a lot of money when the occasion demands. Sport franchises and music publishing companies all invest in talented individuals even if they don't know whether they will become stars. It is possible to recognize talent, but today many companies do not invest in young talented people. It is necessary to invest and to have long-term commitment and confidence.
https://www.pfannenbergusa.com/wp-content/uploads/2017/03/Andreas_Pfannenberg1.jpg
694
700
Marine Vienney
/wp-content/uploads/2015/11/logo_retina1.png
Marine Vienney
2017-03-03 02:27:40
2021-10-13 11:55:44
Pfannenberg's Vision of Industry 4.0 and How to Implement it Successfully