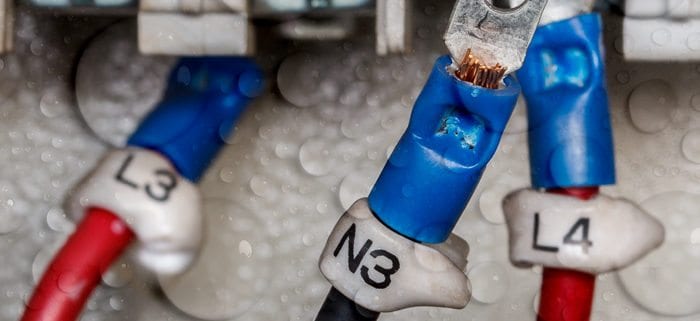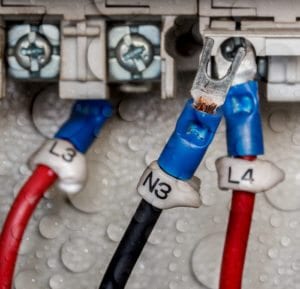 Formation of condensation is one of the biggest dangers for electrical enclosures. Condensation is caused by hot, humid air coming into contact with a colder surface than the air dew point.
With Spring's typical variable weather conditions, outdoor enclosures are even more exposed to the risk of condensation. Condensation can also occur indoors if the humidity is too high.
When the humidity is high is does not take a large change in temperature to cause condensate to form inside the cabinet.
How to prevent condensation?
The most efficient solution is to combine Filterfans® and Heaters with control devices such as Hygrostats and Thermostats. Fan Heaters are typically used in outdoor applications where ambient temperature can threaten sensitive electronics. Radiant Heaters are often used to reduce humidity and control condensate within the enclosure.
1. Filterfans® + Rainhoods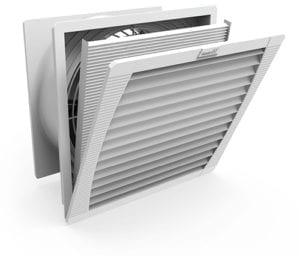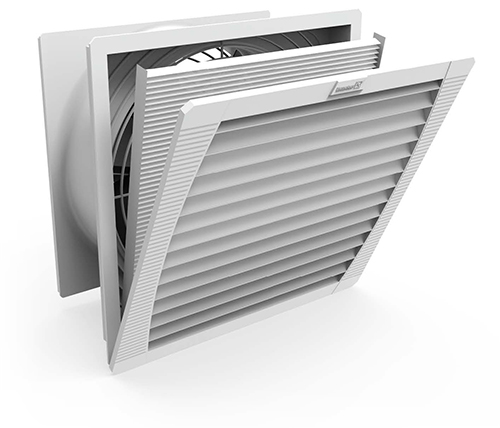 Filterfans® are the ideal solution for clean, non-hazardous environments with an acceptable ambient (outside the enclosure) temperature range.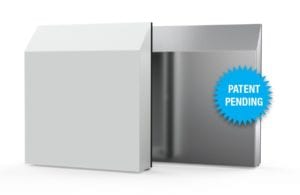 Designed for use with standard Filterfans®, Pfannenberg's new Rainhoods (Patent Pending) protect your application from harsh environments like rain, water spray, snow or fluids from being drawn into the enclosure.  This product feature a robust design rated to NEMA TYPE 3R/4/4x and IPx6 when used with Pfannenberg Filterfans®.
Adding a Heater to your Filterfan® + Rainhood solution will ensure a proper humidity control. This combination is the optimum solution for the economical and energy efficient cooling of electrical enclosure components.
Pfannenberg Heaters prevent condensate build up and therefore protect against corrosion.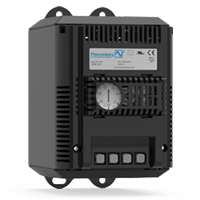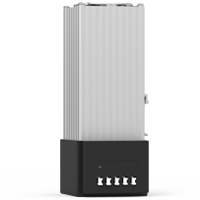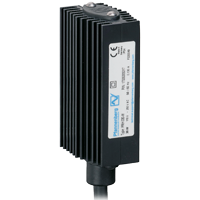 The PFH-T Fan Heaters with Thermostat are designed to protect electronics from the effects of low temperatures such as corrosion, freezing or condensation, which can damage critical components within a control enclosure.
The PRH-M Mini Radiant Heaters are ideal for small outdoor enclosures, preventing condensate formation.
The FLH Heaters are ideal for use in larger electrical enclosures.
3. Thermostats / Hygrostats
Pfannenberg's Hygrostats allow you to effectively control the humidity level inside the enclosure. These devices are used to start the heater or filterfan® if the predetermined humidity threshold is reached.
When combining a Pfannenberg Thermostat with a Filterfan®, the fan can be controlled to turn on and off based on the temperature inside the cabinet.
The benefits to this combined system are:
• Extended fan life.
• Reduced energy consumption.
• Reduced consumables and maintenance.
As a system; Filterfans, Heaters, Thermostats and Hygrostats will ensure that the environment within the enclosure is ideal for the performance and service life of the critical electronics.
https://www.pfannenbergusa.com/wp-content/uploads/2018/04/condensation2.jpg
674
700
Marine Vienney
/wp-content/uploads/2015/11/logo_retina1.png
Marine Vienney
2020-02-12 08:30:49
2020-03-25 10:37:53
3 Solutions to Protect your Electrical Enclosures From Condensation and Humidity