Pfannenberg to Showcase New PKS 3000 VFD Control Panel Cooling Technology at EASA 2019
Visit booth #561 to see more efficient, high-performing air to air heat exchanger
Pfannenberg will highlight their advanced Pfannenberg Kinetic System™ Series Air to Air Heat Exchangers for removing heat from VFD control panels at booth 561 at the 2019 EASA Convention in Las Vegas, NV, held from June 30th to July 2nd.
Additionally, Pfannenberg will be presenting their new PKS system and how this solution could improve the reliability of VFDs while reducing energy consumption and maintenance compared to other thermal management products on Monday July 1st at 2:30 PM at the New Product Theater.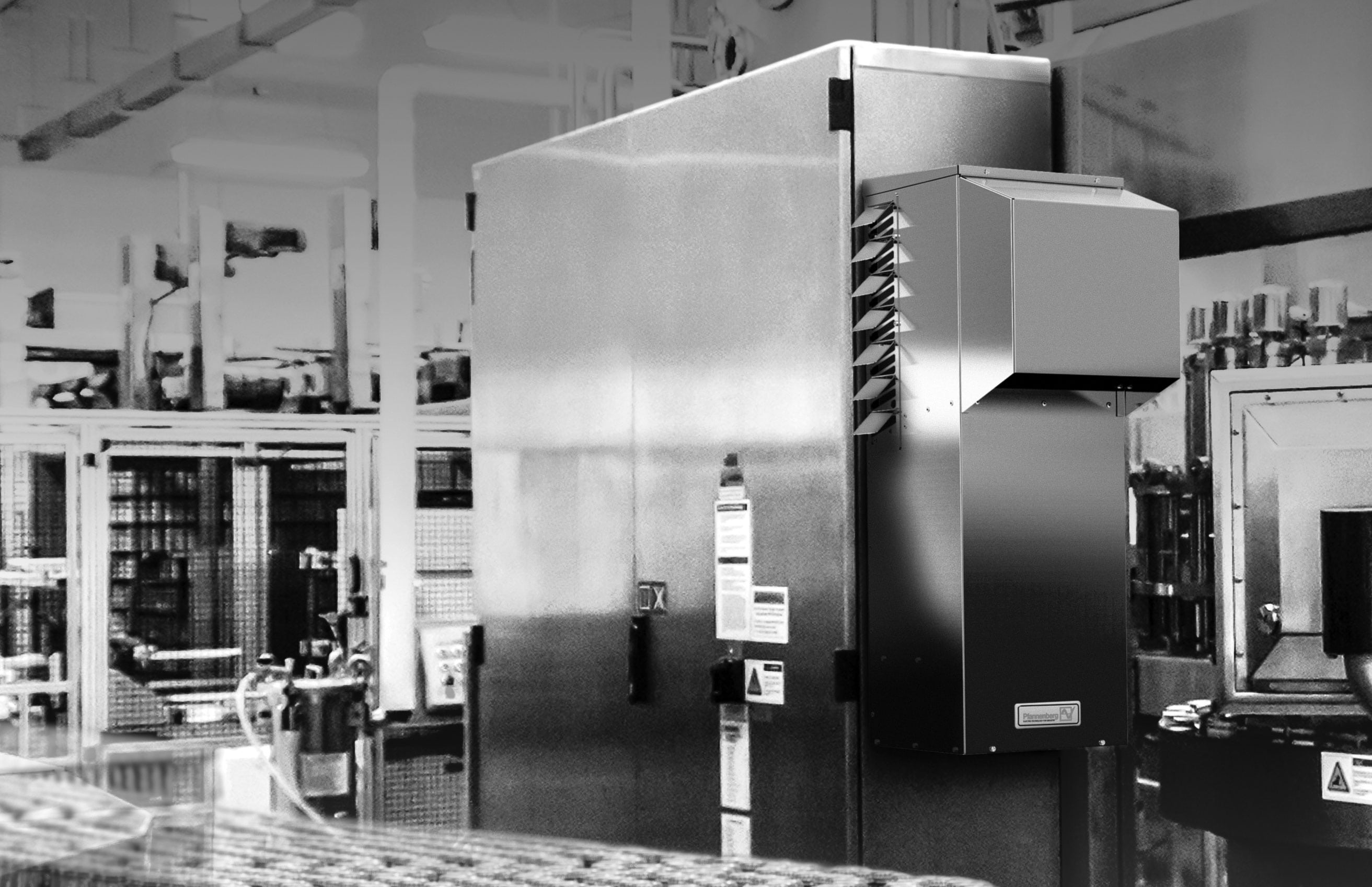 Perfect Solution for VFD control panels Cooling
Pfannenberg's PKS Series Air to Air Heat Exchangers use a revolutionary next generation cooling technology (Pfannenberg Kinetic System™) to remove heat from VFD control panels while preventing ingress of contaminants into the enclosures. These environmental parameters within the VFD cabinet, temperature and dust, could determine the service life of the VFD.
A VFD running at 18°F above its recommended ambient temperature could lose up to 50% of its expected service life. Industrial air conditioners are typically the go-to solution for cooling VFDs and other critical electronics housed in sealed enclosures. However, a cooler ambient environment could also be used to help control the temperature within the cabinet. Lightweight and easy to install, the PKS technology takes advantage of a cooler ambient environment to remove heat from within the enclosures while sealing against gas, humidity, and dust. The patented technology, unlike industrial air conditioners, does not utilize a refrigerant cycle that has a high energy consuming compressor, making it more efficient to operate from a uptime reliability and energy savings standpoint.
PKS Series Air to Air Heat Exchangers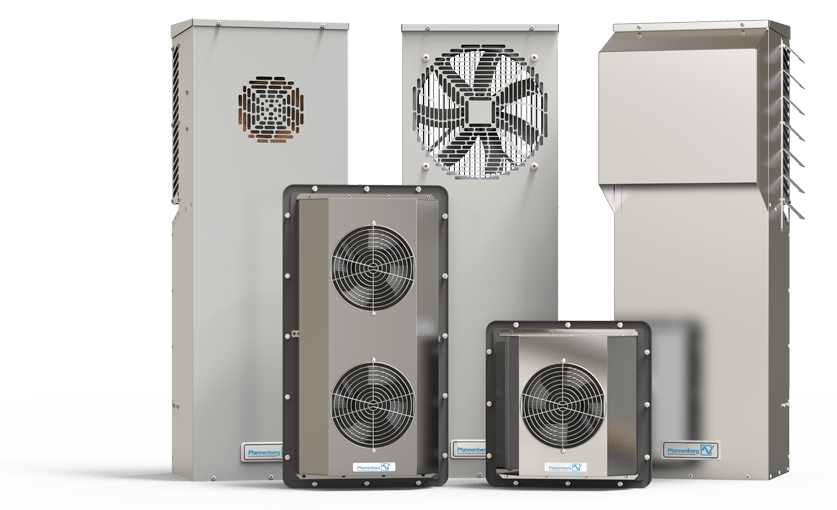 PKS Series Air to Air Heat Exchangers are designed for indoor (NEMA Type12), outdoor (NEMA Type 3R), and washdown (NEMA Type 4X) applications that require protection from harsh ambient conditions.
They are also ideal for keeping water and dust from sensors and drives on outdoor systems, and protecting against corrosion and contamination in the food and beverage industry.
This is a perfect solution for those looking to reduce the energy, maintenance and footprint associated with traditional enclosure cooling units. This new technology offers considerable saving compared to a traditional AC unit.
In addition, with only two mechanical elements, PKS Series Air to Air Heat Exchangers require less maintenance and ensure greater uptime!
Visit booth 561 or Click Here to learn more!
---
About Pfannenberg
Established in 1954 by Otto Pfannenberg in Hamburg Germany, Pfannenberg is recognized as a leading global manufacturer of thermal management technologies within the Electro-technology Industry. In 1958 we invented the Filterfan®, which continues to be recognized worldwide as a leading product to help manage the temperature in electrical enclosures. Our business philosophy: Protecting Man, Machine and the Environment.
https://www.pfannenbergusa.com/wp-content/uploads/2019/05/PKS_Background.jpg
1698
2625
Marine Vienney
/wp-content/uploads/2015/11/logo_retina1.png
Marine Vienney
2019-05-29 13:22:51
2019-05-29 13:22:51
Pfannenberg to Showcase New PKS 3000 VFD Control Panel Cooling Technology at EASA 2019