Pfannenberg to Showcase Fixed Gas Detection Audible and Visual Alarms at 42nd Annual IIAR Natural Refrigeration Conference & Heavy Equipment Expo
Meet Us at Booth #935 To Understand How to Comply with the New 2021 Regulations

Orlando, FL – Pfannenberg, Inc., a leading global manufacturer of thermal management and signaling technologies, will highlight their combined visual-audible signaling products at the upcoming 42nd Annual IIAR Natural Refrigeration Conference & Heavy Equipment Expo March 15-18, 2020. Pfannenberg, the industry expert in fixed gas detection alarming, produces visual alarms (strobes), audible alarms (horns), and combined devices. These critical technologies make Pfannenberg's signaling devices industry leaders in quality, safety, and robustness for proper ammonia coolant system design under IIAR-2A standards.
Ammonia gas leaks can be both dangerous and deadly. Ammonia leaks continue to rise due to:
The increased use of natural refrigerants over fluorinated gas counterparts
Population growth, which increases the need for cold storage.
In the face of this increased risk to worker safety, the International Institute of Ammonia Refrigeration (IIAR) has updated its standards for the safest regulation of this dangerous gas.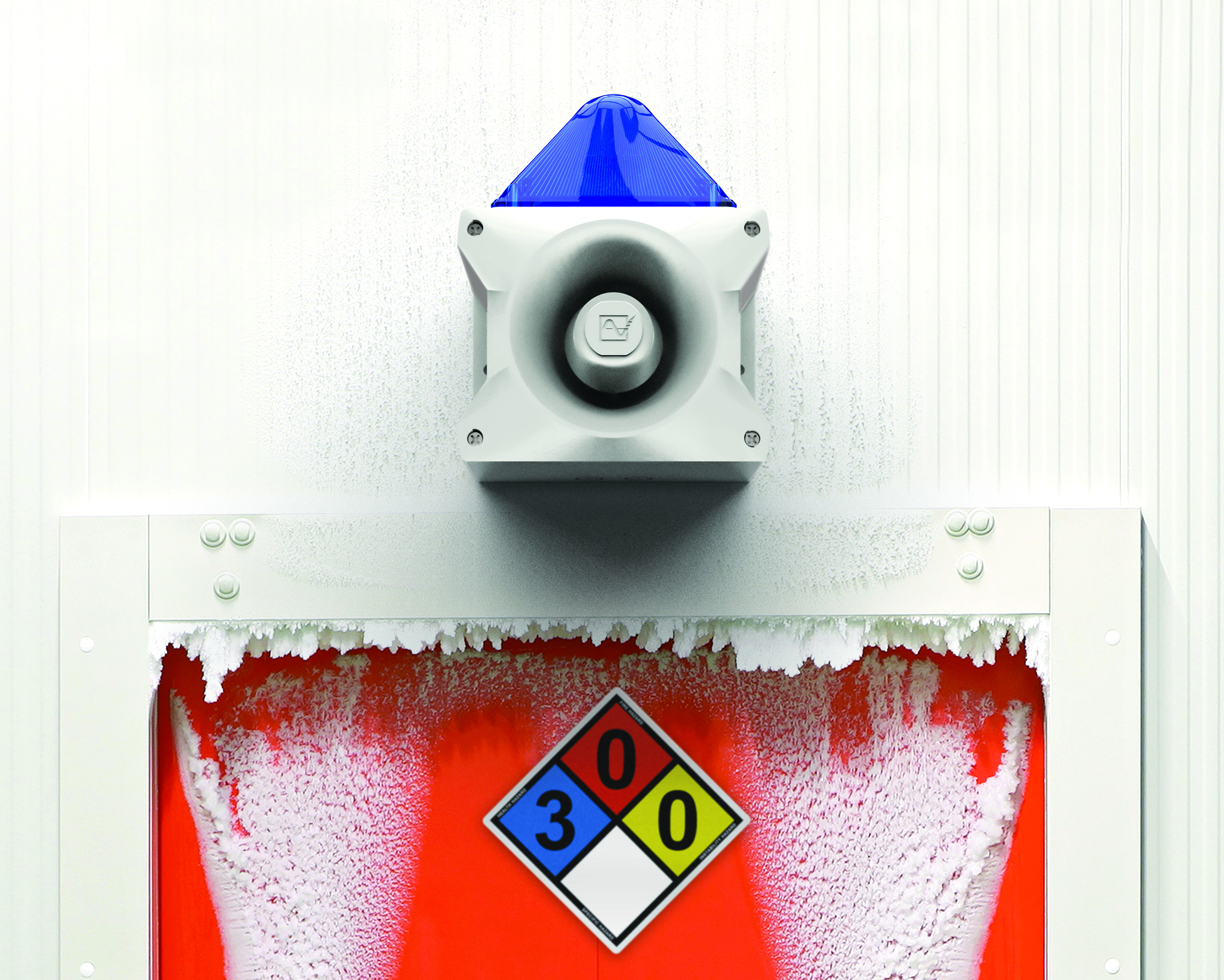 In 2021, IFC refrigeration systems that use ammonia refrigerant, along with the buildings where they are used, must comply with IIAR–2 for system design and installation, IIAR-6 for maintenance and inspection, and IIAR-7 for operating procedures. Though these standards help ensure safety and efficacy, guidelines for selecting the correct audible and visual alarms can be buried deep within this regulatory code and, accordingly, these standards can be difficult to adhere to.
Pfannenberg offers a new, effective approach to product selection, one that assists the customer in choosing the correct signaling device based on the conditions of the area where ammonia is present. This approach, known as Signaling 3D-Coverage, ensures that the workers can hear and see an alarm when it is activated, no matter where they are when ammonia is present.
Pfannenberg specifically seeks to foreground the durable PATROL PA X Series Audible and Visual Alarms, the ideal solution for alarm applications for adverse environmental conditions like high ambient noise levels or bright surroundings. The PATROL PA X Series Audible and Visual alarms range from 105 dB to 122 dB in sound output. The PA X Series is easy to install making it extremely safe. It also boasts extremely high efficiency and good penetration of acoustical obstacles, which significantly reduces the required number of sounders for a location. The alarms feature 80 tones and a 5-15J Xenon Strobe.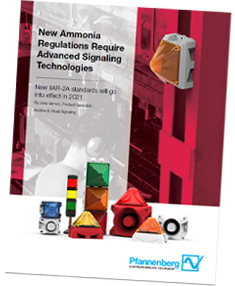 The updated IIAR-2A regulations harmonize with Pfannenberg's cutting-edge methods for selecting proper signaling devices, such as the PA X PATROL Series Alarms. In light of the incredibly high risks of ammonia leaks, this combined effort can save lives.
Download Pfannenberg's NEW Ammonia Gas Detection Whitepaper to learn more!
https://www.pfannenbergusa.com/wp-content/uploads/2020/01/IIAR2020_Banner900x237.jpg
237
900
Marine Vienney
/wp-content/uploads/2015/11/logo_retina1.png
Marine Vienney
2020-02-05 10:19:18
2020-02-05 10:23:11
Find Pfannenberg's Gas Detection Alarms at the IIAR Natural Refrigeration Conference & Heavy Equipment Expo