Pfannenberg's Rugged and Reliable Industrial Alarms Ensure Safety in the Steel Industry
Steel industry employees face a great deal of danger at work. The BLS uses "Fatal Injury Rate" to signify the relative danger of industries by taking into account the rate of fatalities and the hours worked. By this measure, the rate for registered nurses is 0.5, for automotive service technicians and mechanics is 7.2, and for construction laborers is 14.2. Structural iron and steel workers contend with a fatal injury rate of 33.4, making it one of the most dangerous sectors in which to work. Tragically, fourteen structural iron and steel workers lost their lives from work injuries in 2017 according to the Bureau of Labor Statistics. In the same period, approximately 2,200 workers suffered non-fatal injuries at iron and steel mills alone.
This danger is costly, first to the injured workers themselves, but also to the morale of their coworkers, to productivity because of time lost, to the enterprise because of fines, to the relationship between labor and management, and more.
How can  still mills ensure their workers are working in safe conditions?
One way is to make danger easier to see and hear.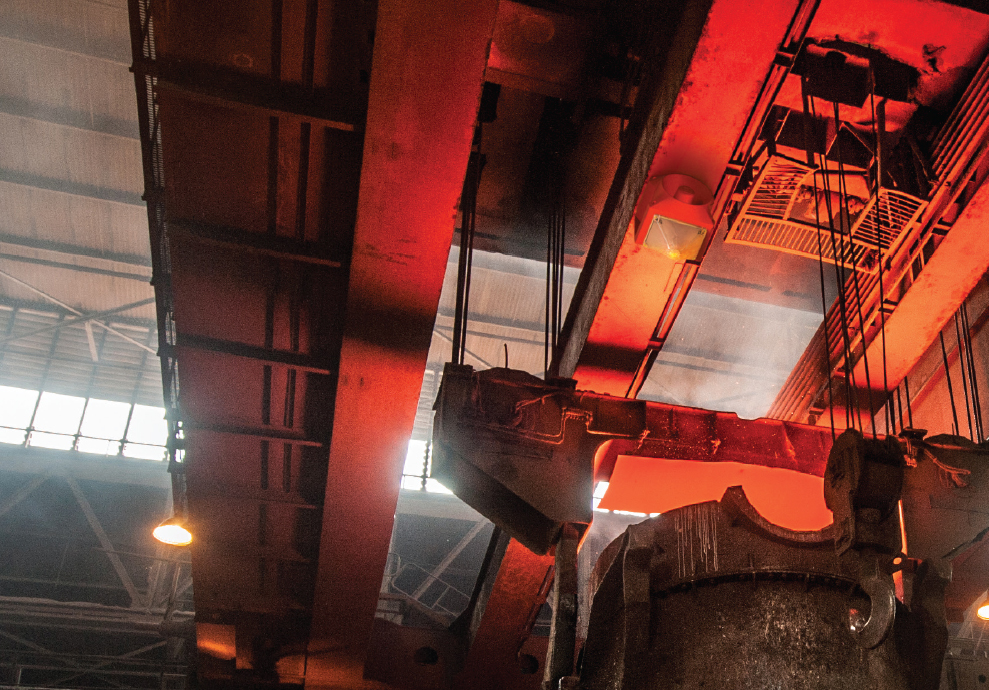 The hazards of the industry—moving machinery, on-site traffic, hot and molten material—are exacerbated by the extreme noises and sights of steel production. Electric arc furnaces, for example, are extremely loud systems. It is critical to employee safety to clearly communicate danger around the furnace, but noise and harsh environmental conditions can defeat the effect of poorly-suited warning devices.
These circumstances call for a rugged option. The PATROL Series Flashing Sounders from Pfannenberg, for example, offers high-durability. Tough enough to perform in -40° F or 131° F, these alarms are built to withstand the temperature fluctuations of steel production. Break-resistant ABS plastic houses the devices, designed with a resilient pyramid shape, and they are rated for harsh conditions with ingress protection of IP 66. For added grit, mills can choose from one of the most robust sounding products available, with IP 66, IP 67 cast aluminum housing, the DS series sounders.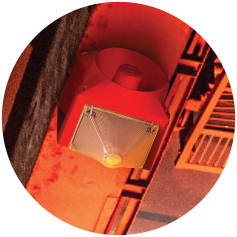 Just as important, PATROL visual and audible signaling devices emit 80 alarm tones at varying frequencies between 400 Hz and 4000 Hz, so their sound cannot be mistaken for common mill noises. Plus, Pfannenberg's unique 3-D Coverage approach factors in the cluttered sound environment and the hearing protection equipment worn by personnel to correctly size the effective range of each device. Regardless of whether they install PATROL or DS devices, workers and facilities managers alike can count on Pfannenberg's industry-leading 10-year warranty.
In sum, Pfannenberg signaling is meant to be heard in time every time!
No steelworker should have to work in unnecessarily unsafe conditions, and Pfannenberg makes it easier for steel mills to ensure that every safety protection available is in place, including rugged and reliable industrial signaling devices.
https://www.pfannenbergusa.com/wp-content/uploads/2019/07/Steel_Mill.jpg
690
989
Marine Vienney
/wp-content/uploads/2015/11/logo_retina1.png
Marine Vienney
2019-07-29 16:01:55
2019-07-29 16:01:55
Pfannenberg's Rugged and Reliable Industrial Alarms Ensure Safety in the Steel Industry