Product Categories
PFA 60000 R
OUTDOOR EXHAUST FILTERS

Our PFA 60000 R (Type 3R) Exhaust Filters provide a Type 3R system of protection. Exhaust Filters come with integrated foam seal to enclosure and are easy to install thanks to their snap fastener developed and patented by Pfannenberg.  Color: RAL 7035 (light grey); RAL 9011 (black)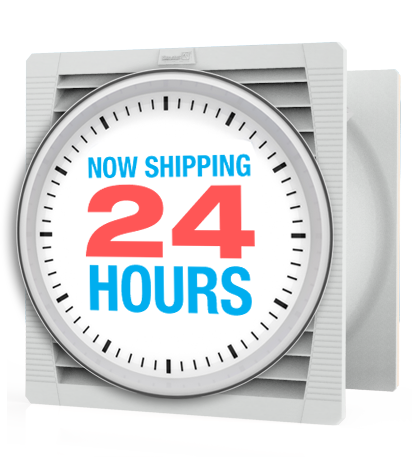 ON SELECTED MODELS:
PFA 60000 R (Black): 11760003110
Features
Outdoor Weather Ready
Protection against ingress of falling dirt, and harmful effects on sensitive components against rain, sleet, snow and even external ice formation (Type 3R rating).
Patented Tool-Less 4 Corner Fastening System
The patented fastening system allows for fast installation (possible to install in seconds) and easy removal reducing MTTR.
Highest System Airflow Compared to Competitors Filter Fans
The design of the louvers supports the greatest airflow while further protecting against airborne dust and dirt.
Aesthetically Pleasing Design Using Neutral Colors
Available in a standard RAL 7035 Grey or RAL 9011 Black. These units blend in well with the modern styles and colors used for existing machines and systems.
Technical Data Overview
PFA 60000 R OUTDOOR EXHAUST FILTERS
COLOR
RAL 7035 (Lt. Grey)
RAL 9011 (Black)
PART NUMBER
11760003115

11760003110
DESIGN (housing and
protection against
accidental contact)
made of injection-molded thermoplastic, self-extinguishing, UL 94 VO
APPROVALS
UL, cUL, CE
CUT OUT DIMENSIONS inches (mm)
11.46 x 11.46 (291 x 291)
W x H x D (in)
12.6 x 12.6 x 1.8
System of protection (UL 50)
Type 3R
FILTER MAT QUALITY CLASS
G 4
FILTER MEDIA
Used With PF 65000/66000/67000 R, PFA 60000 R
Part No.
description
Size
18611600037
PF/PFA 6xxxx - 5 Pack
10.98 in X 10.39in X .67 in (279mm X 264mm X 17mm)