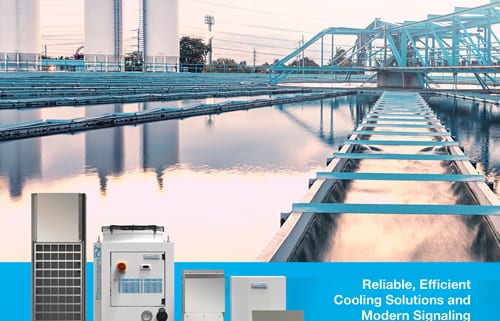 We are excited to announce the release of our latest brochure that highlights Pfannenberg's Broad Range of Products for the Unique, Demanding Requirements of the Water and Wastewater Industry.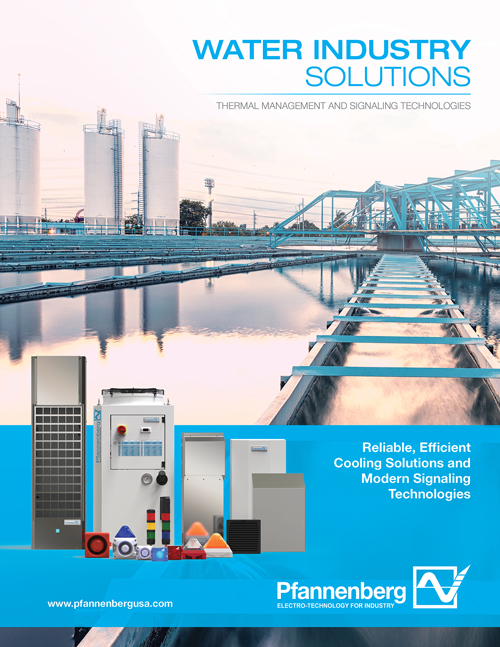 Dedicated Solutions for YOUR Application
Pfannenberg's experts understand the Water Industry specific requirements and safety protocols to help you find the best solution for your needs. Water and wastewater treatment processes must be efficient and cost-effective in order to improve production costs. From wastewater treatment facilities to lift stations and pumping systems, Pfannenberg's innovative Thermal Management and Signaling Solutions provide critical protection for manufacturing, processes and personnel, ensuring a cost-effective approach, longer service life and energy savings.
Reliable, Efficient, Thermal Management Solutions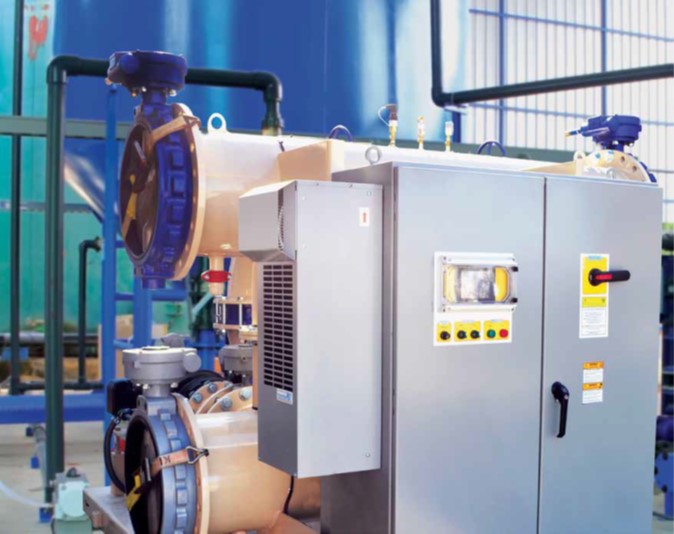 Solutions include cooling systems that can withstand extreme conditions like corrosion due to Hydrogen Sulfide gas and signaling systems that notify employees of life-threatening situations like toxic gas leaks, as well as other solution essential to protecting the safety of employees and the efficient operation and long service life of equipment.
Pfannenberg's thermal management solutions for enclosure electronics range from the highly energy efficient Original Filterfan® to the PWS Air/Water Heat Exchangers that can remove a considerable amount of heat while isolating sensitive electronics from a corrosive atmosphere outside of the enclosure.
For example, the air/water heat exchangers are widely deployed to protect variable frequency drives located in pump control panels from the harmful effects of H2S sour gas.
Safety Guaranteed with Audible and Visual Signaling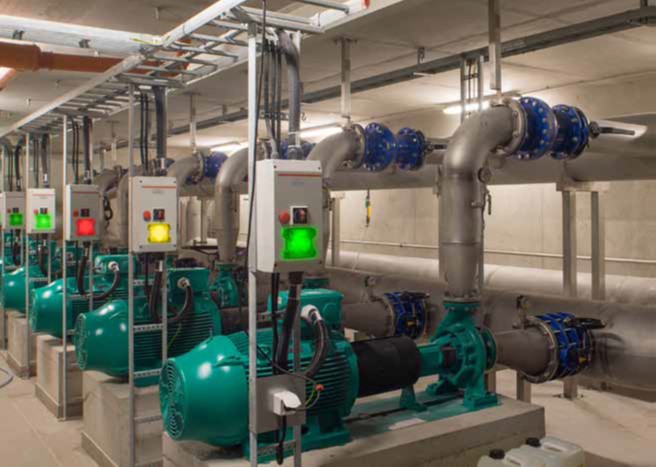 Signaling systems are also critically important to keeping employees safe and systems running smoothly in wastewater treatment facilities.
Pfannenberg has developed a broad range of audible and visual signaling technologies to provide:
> An Indication of the status of a machine, process or test procedure
> A Warning of a dangerous situation or required corrective action
> An Alarm to alert personnel of life threatening and emergency situations.
Services Programs designed to keep your applications up and running 24/7
Pfannenberg also offers a range of service programs to keep wastewater facilities up and running, including factory certified refurbishment, field repair and preventive maintenance options.
---
Talk to Our Water Industry Experts Now!
https://www.pfannenbergusa.com/wp-content/uploads/2021/03/Wastewater_brochure_Cover_New.jpg
647
500
Marine Vienney
/wp-content/uploads/2015/11/logo_retina1.png
Marine Vienney
2021-03-26 10:38:48
2021-04-08 10:11:48
Pfannenberg New Brochure: Thermal Management and Signaling Solutions for the Water Industry