Fire and Gas Alarm Notification Appliances for Large, Noisy Industrial Facilities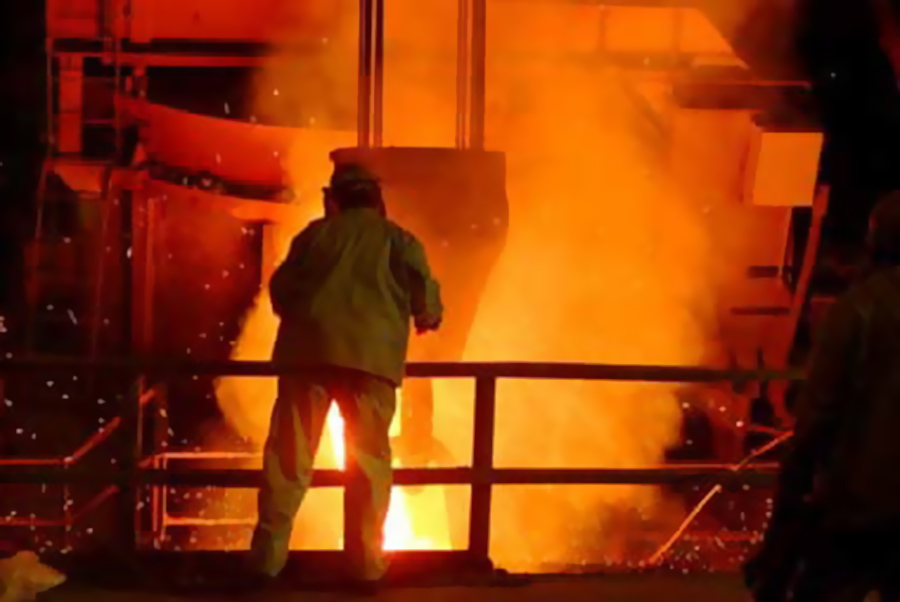 Louder Horns and Brighter Strobe Lights offer Better Warning and Greater Effective Coverage Area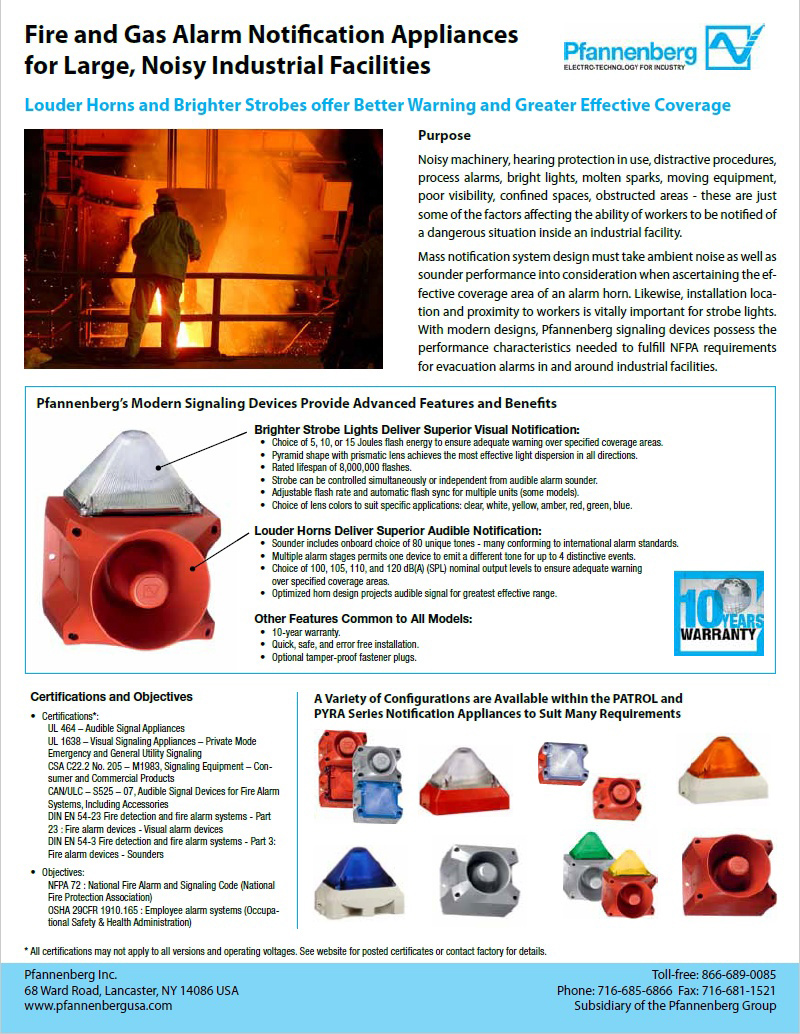 When mass notification is needed for large, noisy industrial facilities, it is important to understand the ability of a notification appliance to be perceived through the high ambient noise conditions within the building as well as the hearing protection that may be in use.
This flyer highlights the features of Pfannenberg's sounders and combination strobe sounders that excel at providing the louder, brighter signals needed to comply with NFPA and OSHA recommendations for industrial hazard warning.
Additionally, data is presented which characterizes the notification appliance's ability (or inability) to effectively warn throughout the entire intended coverage area.
Click here to dowload the flyer!
---
Pfannenberg is a global manufacturer of products and solutions developed to keep critical plant operations online and personnel safe.
Click here to get more information about Pfannenberg's range of Signaling devices for industrial safety and efficiency
Protecting Man, Machine and the Environment… since 1954.
https://www.pfannenbergusa.com/wp-content/uploads/2017/11/FireGas.jpg
602
900
Marine Vienney
/wp-content/uploads/2015/11/logo_retina1.png
Marine Vienney
2018-02-16 11:24:27
2019-01-14 11:18:39
Fire and Gas Alarm Notification Appliances for Large, Noisy Industrial Facilities