Pfannenberg's Chillers Keep Chocolate Tasting Great
---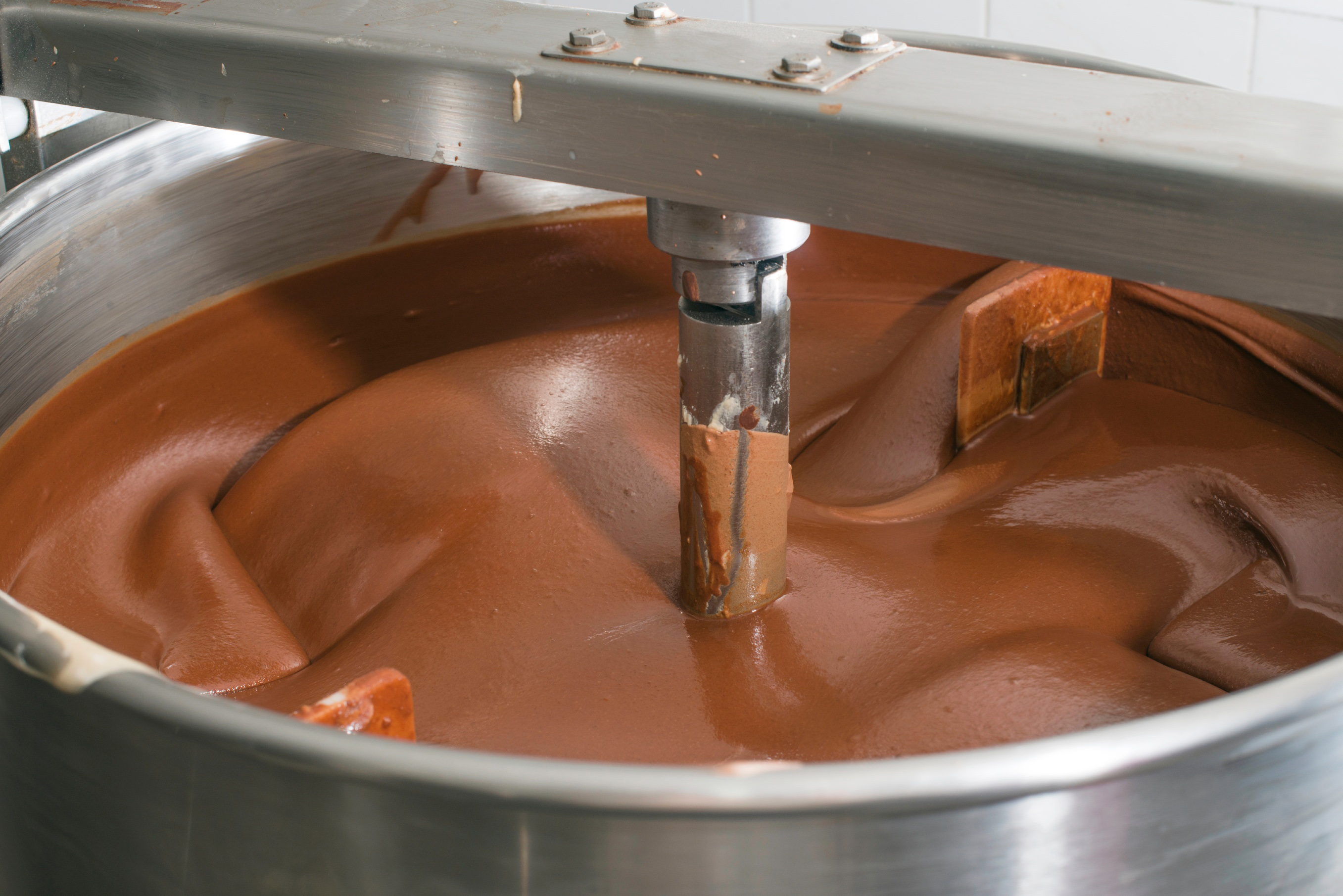 Pfannenberg's Chillers Keep Chocolate Tasting Great
Chocolate plays a major role in many of our holidays as Valentine's Day or Easter! Whether it's a box of chocolates or Easter eggs filled with various sweets – there is an extensive process that goes into making these enjoyable treats!
The manufacturing process of chocolate is a delicate procedure. Temperature control of the equipment and the product is important to producing a flavorful and scrumptious chocolate. All processes related to making chocolates are temperature regulated.
A major aspect of chocolate manufacturing is the conching step. Pfannenbergs' packaged chillers are an ideal solution for the temperature regulation in this process.  Conching is the step in which the chocolate receives its flavor and smooth characteristics! At this stage, the addition of other ingredients is introduced as metal mixers/rollers mix the ingredients together.  This step generates its own heat, which is integral to keep the flavor and the proper consistency of the liquid state.  This chocolate has to be kept at average of 175°F throughout the process (temperature will vary depending on the type of chocolate).  The length of this process will vary depending on the flavor of chocolate.  Typically the average time spent conching is between 4-6 hours; gourmet chocolate brands will spend 30+ hours at this stage.
Following conching, the next step in the process is tempering.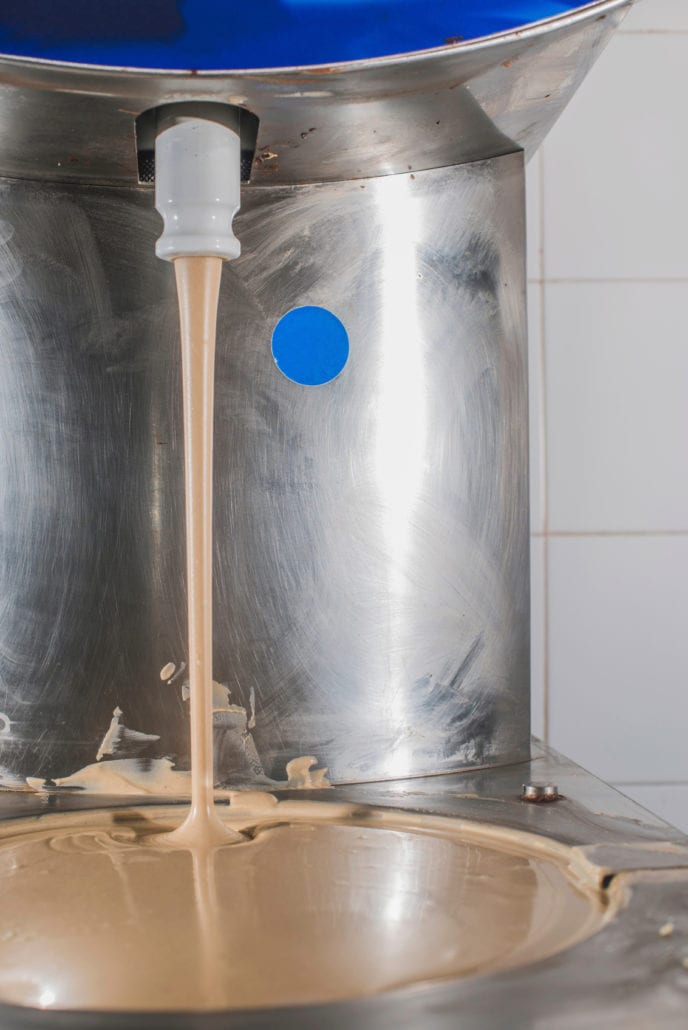 Tempering gives chocolate a distinctive shine and color; adding additional flavor.  It is crucial to have strict temperature control.  For tempering, a cooling tunnel is used to take the ambient air; cooling the air to approximately 50°F.  The air then needs to be heated to ambient air temperature.  Pfannenberg's process chillers have been used successfully in the production of candy and chocolate.  At this stage it is crucial once again for strict temperature control.  If the temperature of chocolate begins to harden and then is heated to become a liquid state – the chocolate is ruined. For chocolate to receive its distinct flavor, look, and texture – the temperature of the chocolate and the air it is produced in is critical.
Next time you eat a piece of chocolate, be sure to appreciate the process it takes to produce such a sweet indulgence!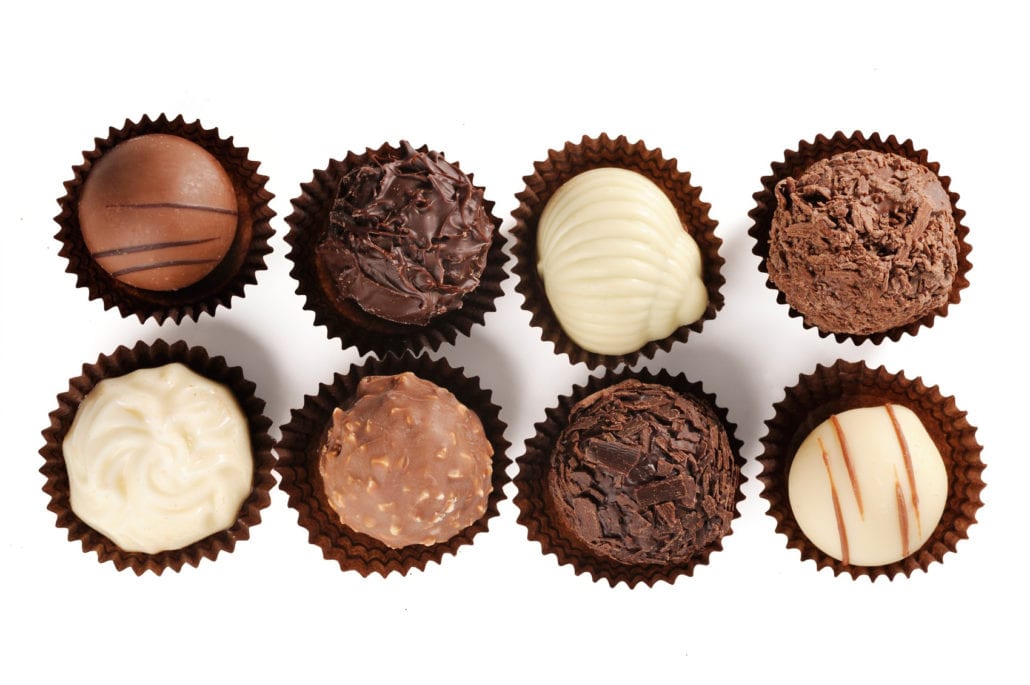 >> Click here to discover our complete range of chillers!
---
By keeping electronics in enclosures from overheating, Pfannenberg provides an invaluable service to companies, keeping their machinery and processes consistently operating.  By developing and producing products which are designed to save energy and other resources, Pfannenberg operates by their business philosophy – Protecting man, machine and the environment.
---
Topics: Cooling Units, North America, Packaged Chillers, Food & Beverage, Chillers
https://www.pfannenbergusa.com/wp-content/uploads/2016/02/Chocolate_Mix.jpg
1811
2714
Marine Vienney
/wp-content/uploads/2015/11/logo_retina1.png
Marine Vienney
2018-03-14 09:32:11
2019-01-14 11:13:00
Pfannenberg's Chillers Keep Chocolate Tasting Great