How to Increase Your Workers Safety with Proper Signaling?
Initially published in "Workplace Material Handling & Safety" Magazine.
September 2019 Issue

—————————————
Safety in the workplace is only as good as the systems and measures in place to keep it that way. But, let's face it, sometimes things do go awry. When that happens, it's important to have a signaling system in place warn and alert workers to nearby dangers. We talked to Pfannenberg Signaling about the importance of proper signaling devices for any occasion.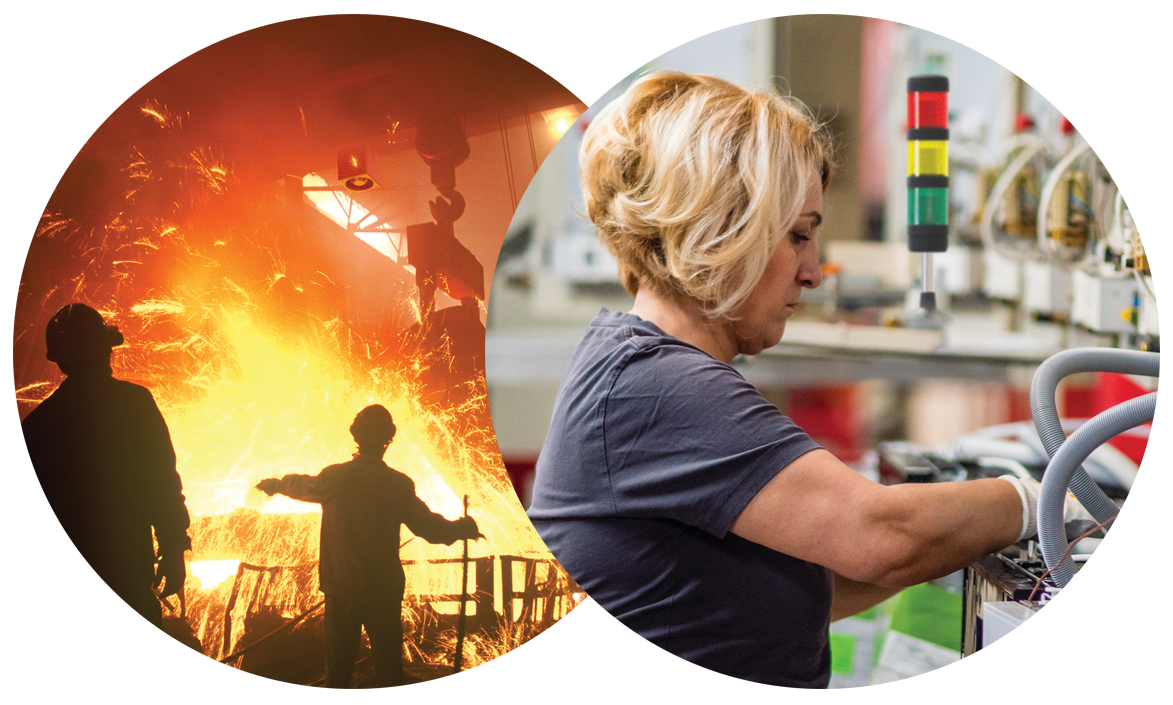 Here's what Jake Vernon, Product Specialist-Audible & Visual Signaling, Pfannenberg Sales, had to say about the importance of proper signaling:
HOW DO SIGNALING SYSTEMS ENSURE BETTER WORKER SAFETY?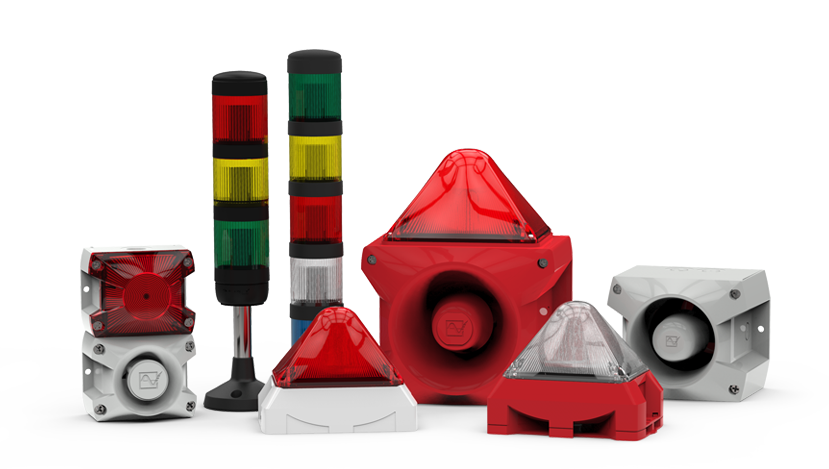 Unheard, unseen or confusing alarms can have serious consequences in some situations, and specifications on paper do not always reflect how a signal will perform in the actual location. This is why Pfannenberg focuces on providing the best solution to effectively capture the attention of personnel, and it communicate the critical information of the nature of the alarm. If a signal device isn't properly sized for the type of event that it's communicating, there is a high likelihood that people can get severely hurt.
WHY IS IT IMPORTANT TO CATEGORIZE EVENTS?
An event, as it pertains to signaling, is defined as "something that happens which has a varying degree of importance." Not any signaling devices can be used to communicate the varying levels of severity in each situation. You wouldn't lift a 10-ton load with a 5-ton crane; the same concept is used when selecting signaling devices.
WHAT TYPES OF EVERYDAY CIRCUMSTANCES REQUIRE AN ALARM/SIGNALING SYSTEM?
Signaling systems and devices are used to communicate a message of an event which is happening at that very moment. They can be broken down to three types of events:


Alarm

– Used when immediate evacuation for emergency situations
Warn – Used to alert of nearby danger or critical process condition
Indication – Used to communicate the status of process or functioning conditions

WHAT TYPES OF HAZARDOUS INCIDENTS REQUIRE SUCH SYSTEMS?
Signals don't always need to be in hazardous areas to warrant their existence, but to understand how critical the event is will help you determine which type of signal is needed.
WHICH SITUATIONS ARE BEST FOR VISUAL SIGNALS VERSES AUDIBLE? WHICH ENVIRONMENTS WARRANT USING BOTH?
Visual signals can be broken down into two categories, LED and Xenon flashing strobe. Audible signals come in the form of tones and the expansive reach of how far they can be heard.
Status or function conditions are best used with visual LED and Xenon strobe lights,

this is best categorized as an Indication type event.

 Nearby danger or critical process conditions would best be used with Xenon strobe and/or audible signals. Audible signals in this area should be a minimum of 5-10dB above the operating sound pressure level.

This would be a Warning type event.

Immediate evacuation of an area must be a combination of audible and visual to effectively communicate the danger of a life critical situation.

This would be an Alarm type event.
WHY IS IT IMPORTANT THAT THE  SIGNALING DEVICES BE RUGGED OR BE ABLE TO WITHSTAND SEVERE CONDITIONS?
Effective communication of an event is only as good as the ability of the device to be able to relay that information to keep personnel safe. Pfannenberg offers sounders which are suitable for use both indoors and outdoors, and are adapted to all industrial requirements.
DO YOU OFFER A WARRANTY ON YOUR PRODUCTS?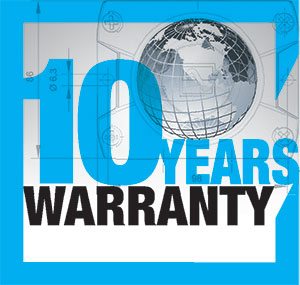 Pfannenberg Signaling offers the North American leading 10-Year signaling warranty, no questions asked. Much of the reason for this was due to the art illumination project where we outfitted the Eiffel Tower with 20,000 flashing strobe lights, which needed to be maintenance- free for over 10 years. Much of the signaling landscape in the Americas carry a 2-5 year warranty, which separates the parts and labor.
WHAT MAKES YOUR SIGNALING DEVICES DIFFERENT FROM YOUR COMPETITION?
Pfannenberg's 3-Dimensional signaling concept sets us apart from the competition through the three most critical areas needed when specifying the correct device:
Personnel Dimension – The location of the personnel with regards to the safety of being notified by a signaling device.
Spatial Dimension – Determining the area a specific device can cover based on conditions around the alarm (i.e. Decibel level, etc.)
Special Conditions – Unique factors in the surrounding environment which could affect the hearing or seeing of the alarm
The Spatial Dimension sets us apart from our competition due to the area each device can cover. Pfannenberg audible and visual signaling devices can cover a larger area per device, allowing for significant cost savings in total cost of ownership to the end-user.
WHAT'S YOUR ADVICE FOR COMPANIES LOOKING TO INCREASE SAFETY?
Make safety a priority! Signaling products that are effectively incorporated into your workplace can reduce risks of injury or death, and allow your personnel to leave work the same way they arrived.
https://www.pfannenbergusa.com/wp-content/uploads/2019/09/Safety-ad.png
333
400
Marine Vienney
/wp-content/uploads/2015/11/logo_retina1.png
Marine Vienney
2019-09-26 15:40:18
2019-09-27 11:05:21
How to Increase Your Workers Safety with Proper Signaling?