PY L-S LED New Signaling Device to Assist in the Detection of Possible COVID-19 Infections
This device is ideal for a combined use with thermal imaging to convey normal and irregular activity
As more and more organizations return to business as usual – or as close as is possible – in the next phase of the COVID-19 global health crisis, new health and safety measures are critically important. In many settings, from office buildings and commercial centers to schools and medical offices, infection detection technologies are a necessary component of safe reopening.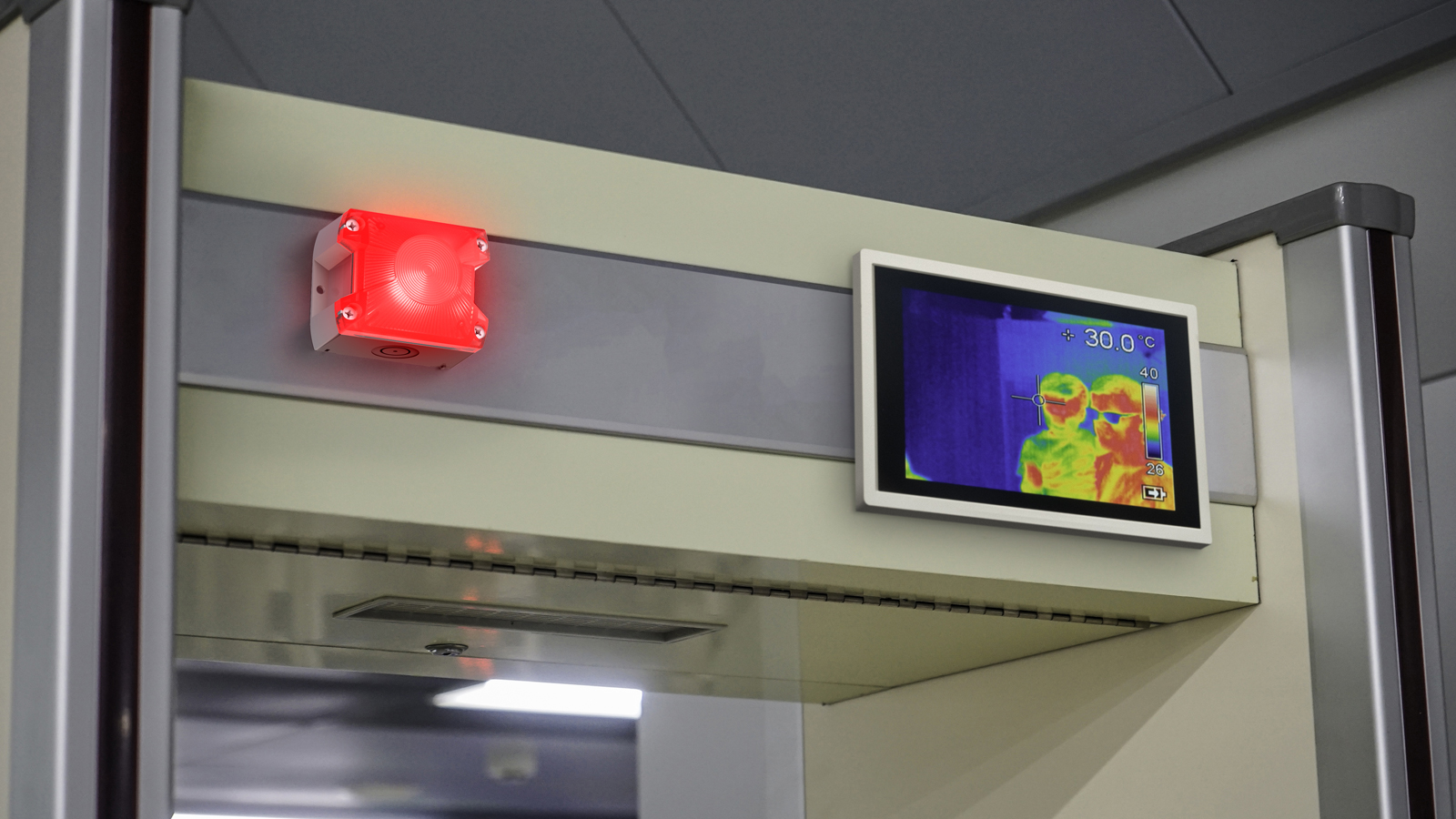 One such infection detection technology option is that of skin temperature sensing systems. Composed of a thermal imaging camera, computer or other control device, and, often, a signal for flagging elevated temperatures, these systems can help to identify individuals with elevated skin surface temperatures for further health screening. In doing so, the system is part of strategies for ensuring infection containment and community health and safety.
Pfannenberg has developed the PYRA L-S color changing LED visual signal alarm with four selectable colors, part of the PYRA product family, is an ideal addition to skin surface temperature monitoring systems for real-time people flow control and COVID-19 monitoring. In these systems, the signaling device can be incorporated to convey normal and irregular activity to alert operators to alarm conditions so that suitable next steps can be undertaken.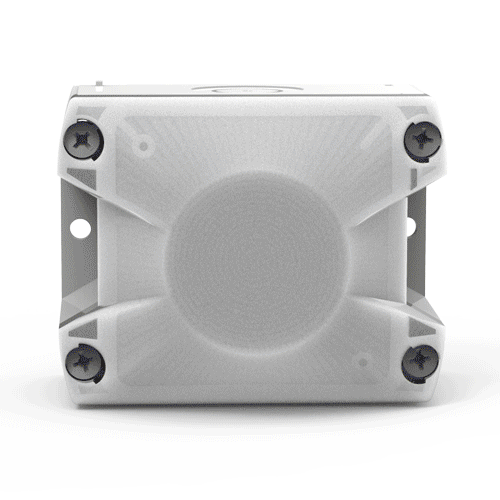 Useful in manufacturing facilities, office buildings, commercial centers, schools, medical centers, and many other settings, such monitoring systems can aid in ensuring infection containment and community health and safety through its color changing blinking and flashing mechanism.
The PY L-S LED Visual Signal Alarm offers flexible, ultra-bright, color changing or single-color LED technology in four selectable colors and three selectable signaling modes. It can be surface or flush-panel mounted, and is a suitable, easy-to-install replacement for stack tower lights. Its IP 66-rated enclosure makes it suitable for use in all weather conditions, and for withstanding hose-directed spray during wash-down procedures.
"With this kind of access control systems, which generally have to be retrofitted, it is important to make handling as simple, efficient and cost-effective as possible for users," says Volker Matthies, Director Global Product Management Signaling Technology at Pfannenberg. "On the other hand, the solution must work precisely and safely to ensure the health of employees and customers on site."
Contact our Signaling Experts today to get more info on this product!
https://www.pfannenbergusa.com/wp-content/uploads/2020/07/7-3-20.jpg
900
1600
Marine Vienney
/wp-content/uploads/2015/11/logo_retina1.png
Marine Vienney
2020-07-07 17:05:42
2020-07-08 08:19:36
PY L-S LED New Signaling Device to Assist in the Detection of Possible COVID-19 Infections